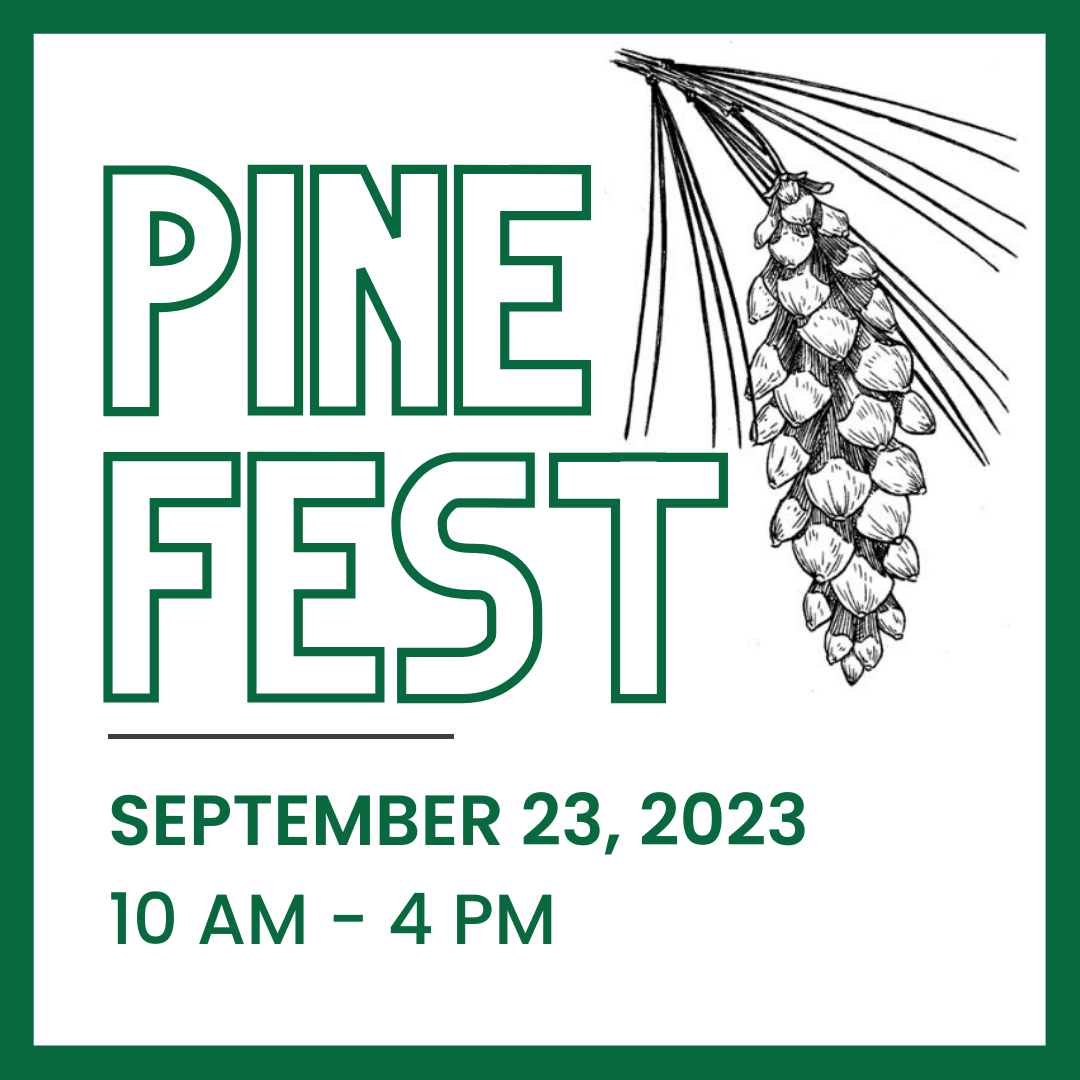 PINE FEST 2023
Join us for Pine Fest 2023 on September 23, 2023! Now accepting vendor applications.
Now Hiring: Water and Wastewater Employee
The Town of White Pine is accepting applications for the position of a Water and Wastewater employee.  Applicants must have a high school diploma or GED, and have a Wastewater treatment grade 3 license, and a water treatment grade 2 license, if possible.   Applicant must be mechanically able to perform job duties on different kinds of equipment. 
Applications and or resumes should be submitted detailing experience and training to:  Town Hall, 1548 Main Street, PO Box 66, White Pine, TN  37890 by May 16, 2023. 
The town reserves the right to reject any/or all applications. 
The Town of White Pine is an equal opportunity employer.
Horseshoe Tournament Schedule Released
Here's the Horse Shoe Tournament schedule for 2023.
April 15th – Fred Smith Open

April 29th – Robert Smullen Open

May 13th – Jack Conner Open

June 10th – Harold Morgan Open

July 8th – The White Pine Open

August 12th – Ray Duncan Open

September 9th – Fall Fling Open
For more information, contact Fred Smith at 865-748-5607.
Rethink Flood Insurance, TN
An information document and guide for consumer's on flood insurance, including myths & facts, how to know your flood risk, what flood insurance covers, and how to spot scammers.
2021 Water Quality Report
It's here! The water quality report for 2021 for White Pine Water Department.
MO

TU

WE

TH

FR

SA

SU
29

30

31

1

Bible Study

9:30 am

Chair Yoga

11:00 am

Sit N' Sew

12:00 pm - 2:00 pm

2

Rook

10:00 am

Skip-Bo

11:00 am

3

4
5

Breakfast with Sean–Financial/Estate Planning

10:30 am

Bingo

11:30 am

6

Weight Training at White Pine Senior Center

10:00 am

Cooking with Gail

11:30 am

Intro to Sign Language with Dale

2:00 pm

Town Council Meeting

6:00 pm

The Town Council made up of the Mayor and 5 aldermen meets the first Tuesday of every month at 6:00 PM in the Court Room of Town Hall. Meeting agendas will be posted on our Agendas and Minutes page. , ...

7

8

Bible Study

9:30 am

9

Rook

10:00 am

Skip-Bo

11:00 am

10

Horseshoe Tournament

All Day

Here's the Horse Shoe Tournament schedule for 2023. April 15th – Fred Smith Open April 29th – Robert Smullen Open May 13th – Jack Conner Open June 10th – Harold Morgan Open July 8th – The White Pine Open August 12th – Ray Duncan Open September 9th – Fall Fling Open For , ...

11
12

Lunch with Alzheimer's of TN

11:00 am

Bingo

12:00 pm

13

Weight Training at White Pine Senior Center

10:00 am

Diamond Art with Cindy

11:30 am

Intro to Sign Language with Dale

2:00 pm

14

15

Bible Study

9:30 am

Chair Yoga

11:00 am

Sit N' Sew

12:00 pm - 2:00 pm

16

Rook

10:00 am

Skip-Bo

11:00 am

17

18
19

Senior Center closed for Juneteenth

All Day

20

Weight Training at White Pine Senior Center

10:00 am

Diamond Art with Cindy

11:30 am

Intro to Sign Language with Dale

2:00 pm

Planning Commission

5:30 pm

Our town Planning Commission meets at Town Hall on the third Tuesday of each month at 5:30 PM. , ...

21

22

Bible Study

9:30 am

Chair Yoga

11:00 am

Sit N' Sew

12:00 pm - 2:00 pm

23

24

25
26

Lunch with Judy–Smoky Mountain Home Health

11:00 am

Bingo

12:00 pm

27

Weight Training at White Pine Senior Center

10:00 am

Painting with Sherry

11:30 am

Intro to Sign Language with Dale

2:00 pm

28

29

Bible Study

9:30 am

Chair Yoga

11:00 am

30

Rook

10:00 am

1

2