Mayor's Office + Aldermen
Striving to make decisions toward growing a better, stronger community where citizens are proud to live, work, and play.
The government of White Pine is administrated by a Mayor and five Alderman. These government officials appoint a Recorder who acts as the financial officer of the town, and in our case, who also serves as the Municipal Judge.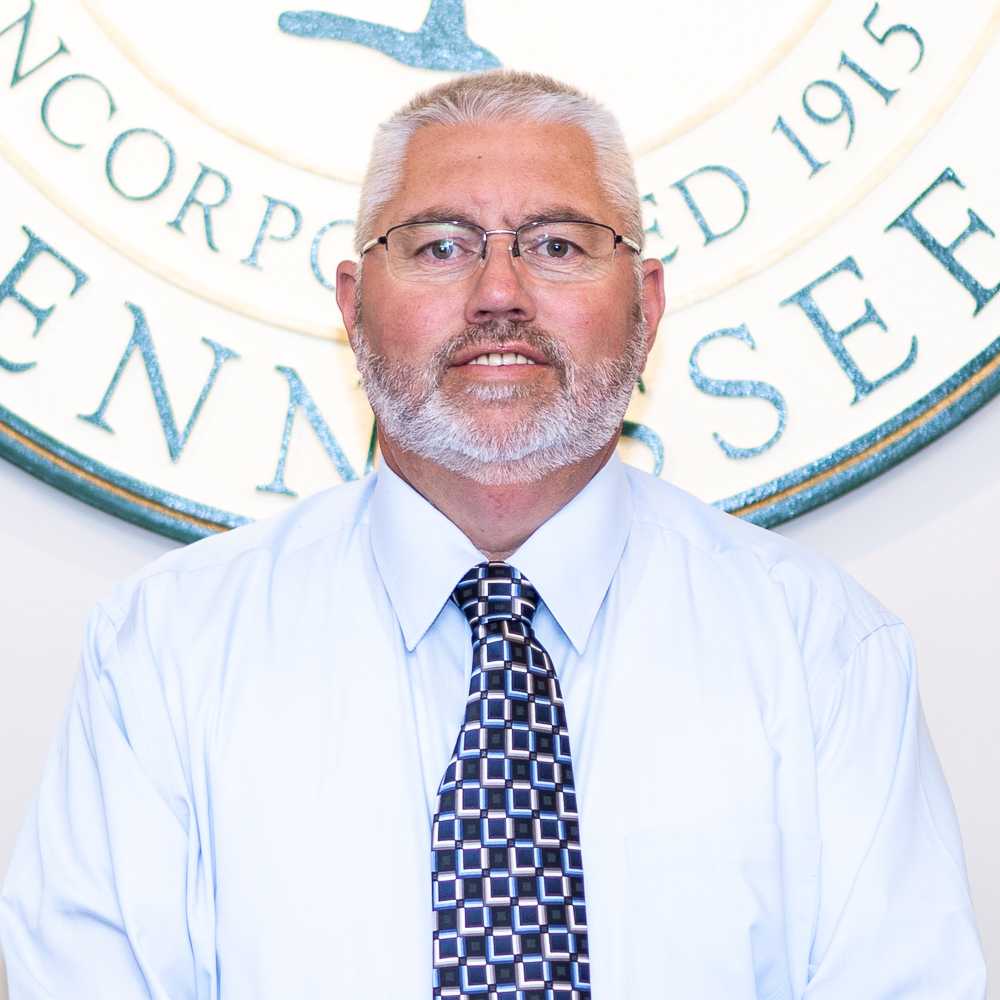 Fred Taylor
Mayor
Previously a town alderman, Fred Taylor was elected mayor of White Pine in November 2020.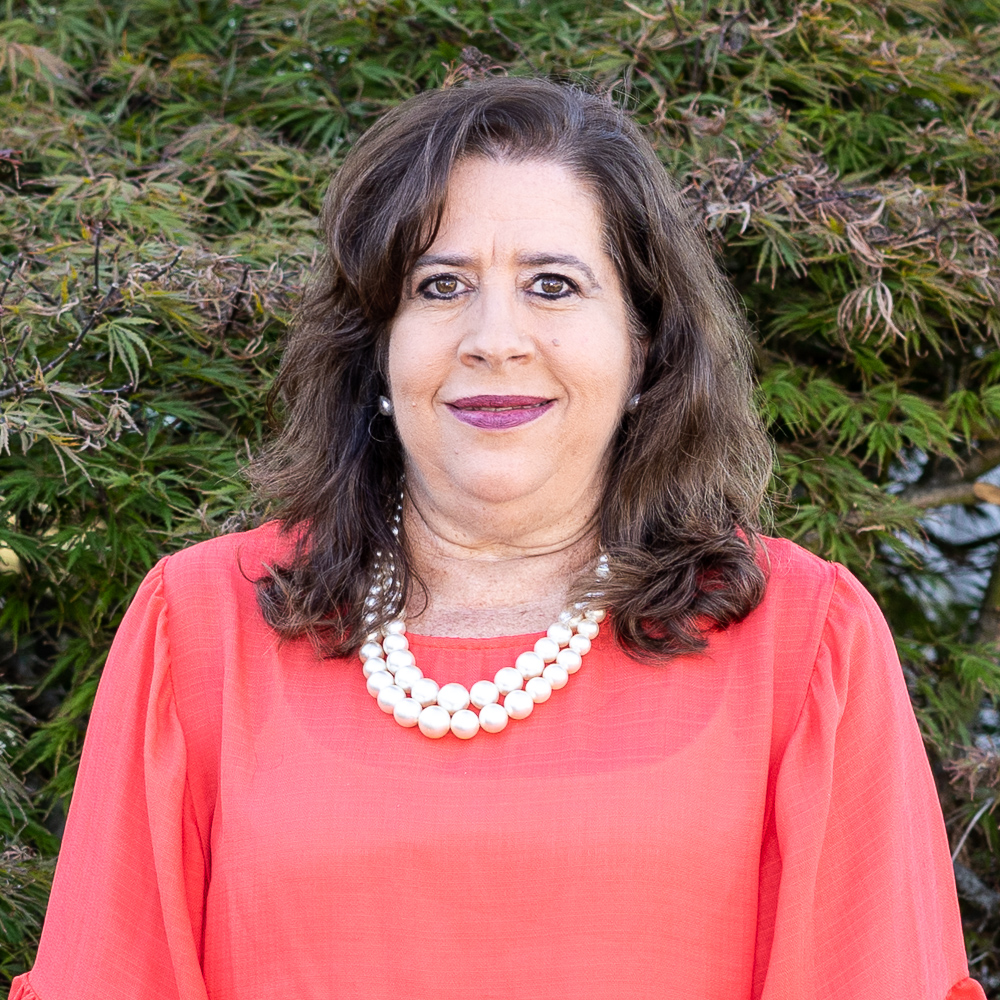 Alyson P. Susong
Town Recorder + Judge
Alyson P. Susong serves as Town Recorder and Judge.  She has held this position since 2009 and has been with the Town since 1986.  Alyson received her Certified Municipal Finance Officer Certificate in the first class of 2010.
Being a small town, each employee wears many hats.  Her main duties include maintaining the minutes and ordinances of the town, financial operations, property taxes, and other administrative duties.  She also serves the town as Municipal Judge.  Serving her fellow citizens has been a joy for her through her many years of employment.
Married to Chris Susong of Morristown, Alyson has two sons, Parker, who is a RN in Washington, and Payne, who is a Civil Engineer in Florida.  She has been a life-long resident of White Pine and loves everything her quaint small town brings with its rich heritage and sense of community.  Her hobbies include antiquing, reading, and decorating.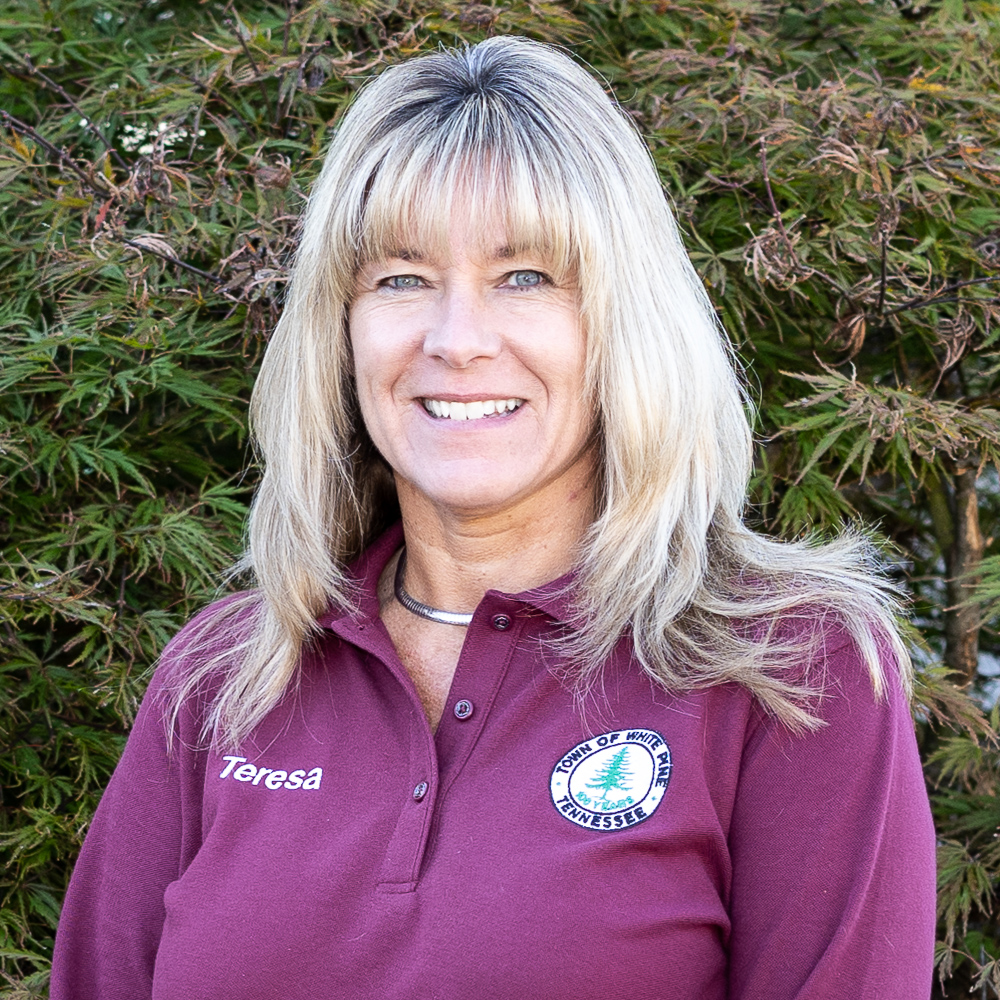 Teresa Lawson
Secretary for the Town and Utilities
Teresa Lawson serves as Secretary for the Town and Utilities since 2017.  She is the friendly face that greets each customer and answers the phones to guide citizens with their many questions.  She plays a big part in collecting utility payments and other clerical duties.
Teresa lives in Morristown and has one fur baby, Summer.  She loves the outdoors, camping, boating, fishing and off roading.
Teresa feels White Pine has become her second home and enjoys the small town feel it brings.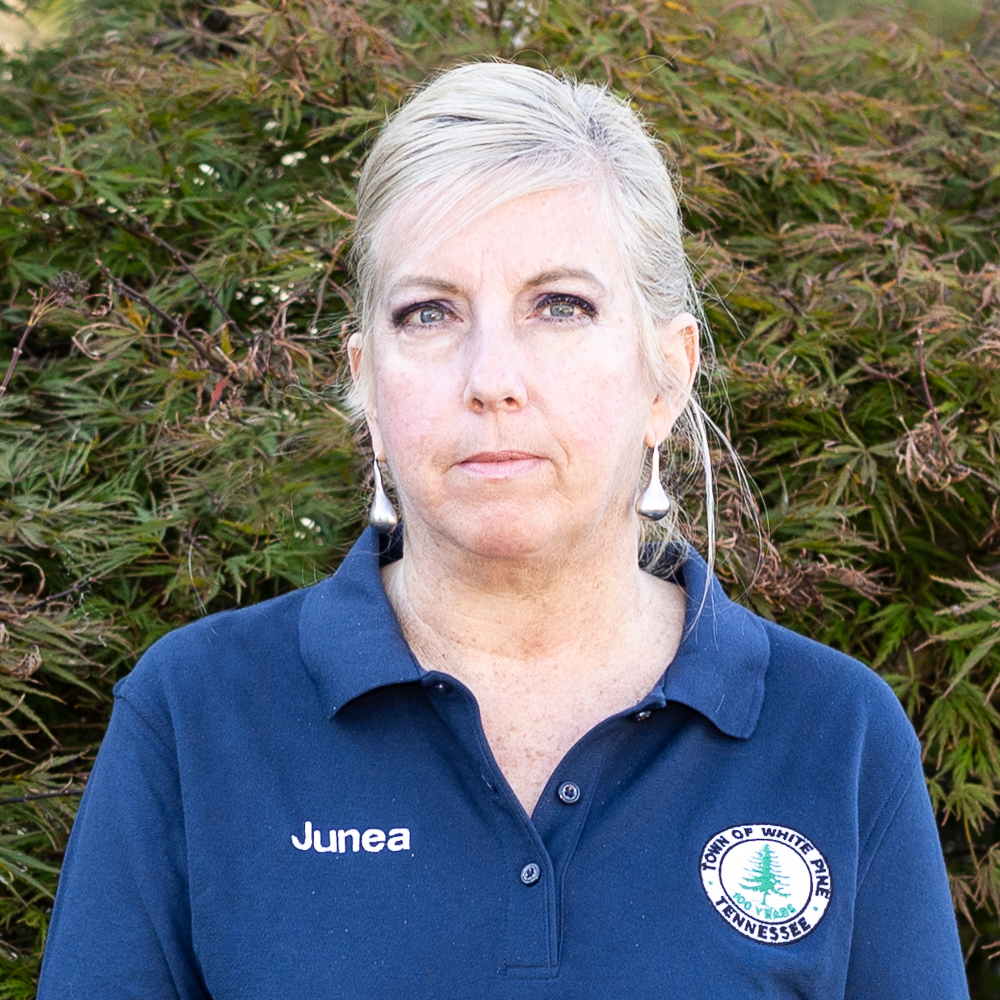 Junea Graves
Clerk for the Town + Utilities
Junea Graves has served as Clerk for the Town and Utilities since 2016.  She is mainly responsible for the Utility Billing, payroll, and financial duties; but has many other jobs, as well.
She enjoys hand quilting, gardening and quilting.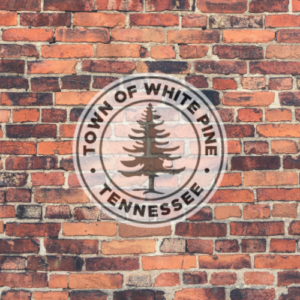 The Board of Mayor and Aldermen hold regular monthly meetings at 7:00 p.m. on the first Tuesday of each month at the White Pine City Hall. This board handles and oversees all activities of the town, all departments, and all functions governed by the town. The Mayor and Alderman strive to make decisions toward growing a better and strong community where its citizens can be proud to live, work and play.